Grades K-6
K-6 Shorashim Religious School
Our Jewish education program begins on Sunday mornings when our students (Grades K- 6) and their parents enter the sanctuary for communal prayer and song. Optional adult learning is often offered when classes start.
Students study a variety of Judaic topics and themes. Grades K-2 begin to learn Hebrew letters and basic Hebrew vocabulary.
Our K-6 program includes communal connections such as holiday celebrations, Shabbat dinners and services, retreats, social gatherings, and overnights for older students.
Introductory School Program
Religious School registration is open to members of the Temple Beth David community. Jewish education and life-long learning are central to our synagogue.
If you are interested in trying out our education program, we offer a School Introductory Program where you may join the Temple and enroll a child in grades K-2 for one year for just the cost of tuition.
We look forward to welcoming your family.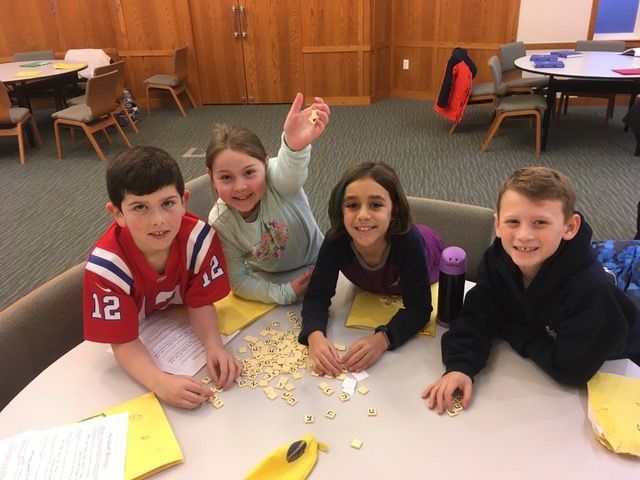 Grades 3-6
Small groups of students are arranged to provide more intimate and productive learning in one-hour Hebrew classes.
These small group classes allow:
Individualized and focused Hebrew instruction

Scheduling flexibility

Inclusion of students with different learning needs

Engaging Judaic learning experiences in the classroom and in electives on Sunday mornings
Sat, October 31 2020
13 Cheshvan 5781
K-6 Schedule
Sundays 9:30 am - 11:30 am
Small group Hebrew for grades 3-6: Tuesday or Wednesday afternoons
We offer tutoring options for those with special needs.
Sat, October 31 2020 13 Cheshvan 5781