Committee Life
Committees at Temple Beth David
Temple Beth David encourages and depends on our members to participate. Our committees welcome new faces and voices.
Social Action
The Social Action Committee provides opportunities for our congregation to help repair our world.
Shorashim Education
The Shorashim Education Committee is responsible for helping the Rabbi and the Director of Education to shape our school education programs and acts as liaison with parents.
Religious Practices
The Religious Practices Committee works closely with the Rabbi to support the religious and spiritual nourishment of our congregation.
Adult Learning
The Adult Education Committee at Temple Beth David works with our Rabbi to create a meaningful learning environment for all learners, inexperienced and experienced.
Member Connections
The Member Connections Team is committed to maintaining a welcoming environment that engages our community in joyous and spiritual connections with existing and future Temple Beth David members.
Inclusion
The Inclusion Committee leads the congregation's efforts to create a culture of inclusion at Temple Beth David. We partner with the Ruderman Synagogue Inclusion Project.
For more information about inclusion at Temple Beth David, click here.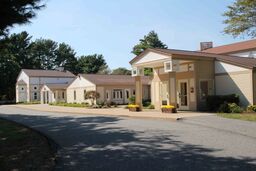 House
The House Committee helps to manage and maintain our property, building, and equipment and the administrative functions of the Temple.
Caring Connections is a group of members committed to supporting synagogue families in times of need. Click here to learn more about the group.
If you are a Temple member needing support, or if you are aware of a congregant in need of assistance, contact Rabbi Karen.
Shalom Corner Early Learning Committee

Shalom Corner Early Learning Committee supports the Director in working with Shalom Corner families, staff, the Temple Board, and the community.
Sun, September 24 2023
9 Tishrei 5784
Contacts
To reach those listed, email the Temple office.
Chair of Social Action Committee
Gail Mann
Vice President of Education
Lisa Altman
Vice President of Religious Practices
Connie Rizoli
Chair of Adult Education Committee
Mark Beal
Vice President of Membership
Alyson Miller
Chair of Inclusion Committee
Connie Rizoli
Vice President of Administrative Services
Barbara Accetta
Co-Chairs Caring Connections
Howie Allen and Jackie Feuer
Chair of Shalom Corner Early Learning Committee
Mark Springer
Sun, September 24 2023 9 Tishrei 5784