Grades K-6
K-6 Shorashim Religious School
Although we will miss our Sunday morning gatherings of students and parents in our sanctuary, we have created new, flexible and meaningful programs to meet the uncertain and unprecedented times.
Option 1 - "Shorashim Outdoors"
In-person, grade-based groups, mainly outdoors, utilizing larger indoor spaces when needed. "Drop off" camp environment with learning connected to movement and play, discussions, peer connections, experiential practice, Judaic topics and some elective choices for older students with teachers and madrichim (assistants). On a few select dates, remote Shabbat/holiday experiences will take the place of Sunday sessions.
Option 2 - "Shorashim at Home"
Remote combination of Shabbat and holiday experiences on designated dates (services with student participation/engagement from home, cooking and meals together through Zoom, Havdalah), and Sunday afternoon tzedakah/ social action projects or book/movie/Torah discussions facilitated by a teacher in family groups with similar age kids. Flexible "DIY" with resources and activities sent home and possible outdoor social connections. A chavurah/pod model that includes some parent involvement. Families will have a rabbi or teacher guide.
Special 6th Grade Option
Choose between options 1 and 2 OR a Wednesday afternoon in-person Judaic class
To assist with space on Sundays, we are offering an in-person 6th grade Judaic class on Wednesdays, 3:45-4:45. Additional Shabbat service attendance will be required to enhance the shorter class session. 6th graders who attend on Wednesdays can also complete their Hebrew small group on the same day.
Small Group Hebrew/Individual Tutoring for Grades 3-6
Small groups of students are arranged to provide more intimate and productive learning in one-hour Hebrew classes. Choose between in-person (a combination of indoors and outdoors) or remote on Tuesday or Wednesday afternoons. Individual tutoring is available especially for students with special learning needs.
These small group classes allow:
Individualized and focused Hebrew instruction

Scheduling flexibility

Inclusion of students with different learning needs

Engaging Judaic learning experiences in the classroom and in electives on Sunday mornings
Introductory School Program
Religious School registration is open to members of the Temple Beth David community. Jewish education and life-long learning are central to our synagogue.
If you are interested in trying out our education program, we offer a School Introductory Program where you may join the Temple and enroll a child in grades K-2 for one year for just the cost of tuition.
We look forward to welcoming your family.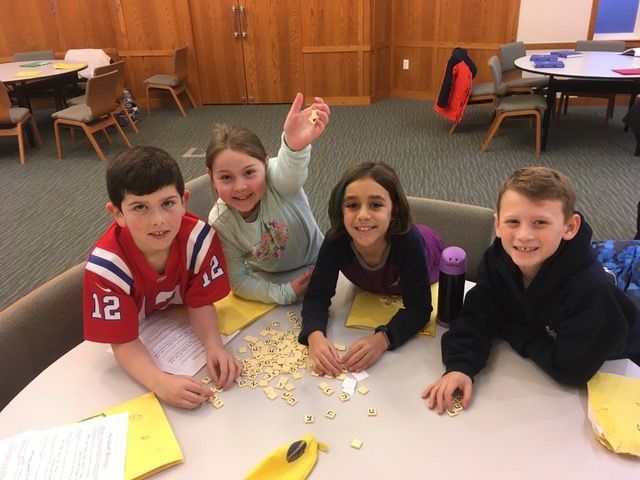 Wed, May 12 2021
1 Sivan 5781
Wed, May 12 2021 1 Sivan 5781